I have completed the last three Disney Princess Half Marathons, using a combination of running and walking. This is the year I'm going to run this sucker.
Not only am I going to run the Princess Half Marathon, I'm going to run a 10K the morning before. Why? Because if I complete both races – called the Glass Slipper Challenge – I get a special medal. Two races, three medals. I like that math.
Registration opens at noon eastern today for all that and more. The Disney Princess Half Marathon Weekend is full of kid and adult races, parties and other events.
I'll also be signing up for the Race Retreat, which is how you do a half-marathon in style. It's a climate-controlled tent you can use before and after the race, with food, drinks, stretching and massage areas, character meet-and-greets, lounging areas, a private bag-check, port-a-potties used only by race retreat people, TVs with a live feed of the finish line, and more.
If you have family and friends coming to cheer you on, they can sign up for the Platinum-Level ChEAR Squad Package, which includes access to the Race Retreat Tent. It's a great way to meet up after the race and relax.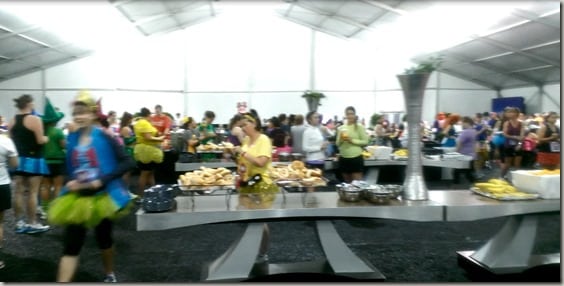 I'm so excited for next year's race! The first race was completely nerve-wracking, because I really wasn't sure whether or not I would finish. But each year it's gotten more and more fun, as I gain more confidence and allow myself to enjoy the race. Whether you're a complete running newbie or have many races under your belt, this is a fun, challenging, amazing experience. I hope to see you there!
Originally posted on Selfish Mom. All opinions expressed on this website come straight from Amy unless otherwise noted. This post has a Compensation Level of 8. Please visit Amy's Full Disclosure page for more information.