I woke up as a thirty-nine-year-old this morning, and I just got a birthday email from my mom, with my first passport scanned in: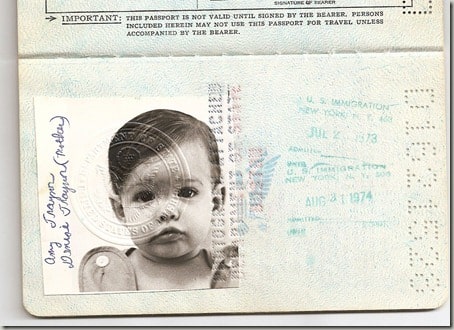 Now I'm just staring at it, seeing both of my kids in my face, and getting a little weepy. Thanks, Mommy! :-)
Originally posted on Selfish Mom. All opinions expressed on this website come straight from Amy unless otherwise noted. This post has a Compensation Level of 0. Please visit Amy's Full Disclosure page for more information.