This post may contain affiliate links.
If you buy something from one of the linked sites you won't pay anything more, but I might make a commission.
This week I've been giving out baked goods by the dozens. Why? This is the third annual Bake It Happen fundraiser, started by my friend Shari Brooks in honor of her mother, Judy, who died of breast cancer. All of the money raised goes to the Pink Pumpkin Patch Foundation, which uses the money to give out grants for breast cancer research.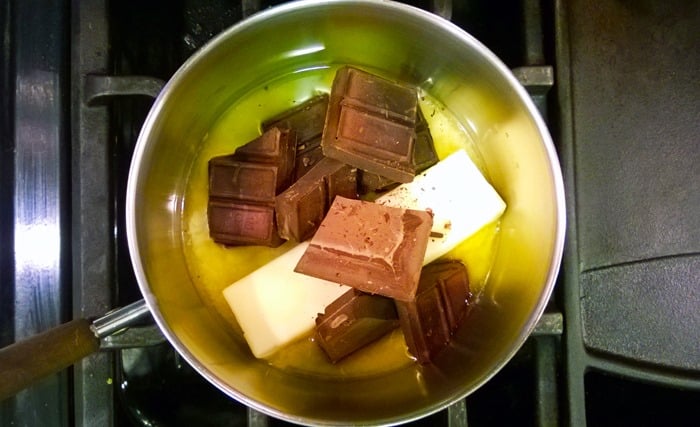 In my opinion, the best fundraisers have two main components:
            1) I don't actually need to donate my own money
            2) I don't have to ask anybody else to donate money
Well, Bake It Happen checks both of those boxes. And yet, lots of money still gets raised! How? Because there are some wonderful companies and individuals who have agreed to donate money every time someone participates in the fundraiser by uploading a qualifying picture in October!
When I first started working on this project, it was $1 per picture. Last year it was $2 per picture. This year it started out as $2 per picture. Then, just this morning, an anonymous donor agreed to donate TEN DOLLARS PER PICTURE from now until the end of the month!!!
So how do you participate?
First, go to the Bake It Happen website and sign up. Then, you'll have access to three recipes: Pumpkin Oatmeal Chip Cookies, Judy's Earthquake Cookies, and Judy's Black Bottom Cupcakes.
Bake one of those yummy recipes, and share the finished product with someone special. You can even print out Bake It Happen tags from the website.
Then, and most importantly, upload a picture to Facebook and tag the Bake It Happen page (make sure you're a fan!). Or tag the post with the #BakeItHappen hashtag. Not on Facebook? (WHAT?) You can email the picture in – directions are on the site.
Uploading your picture with the tag not only qualifies it for a donation, but also enters you into a drawing to win an iPad Mini and 100 Baked By Melissa cupcakes!
That's it. You get to bake, you get to make someone else happy with baked goods, you get to help raise money for a worthy cause, and you get entered to win great prizes.
On Monday I made peanut butter chocolate chunk cookies for a friend of mine who is a breast cancer survivor.
On Tuesday I made Judy's Earthquake Cookies. I tasted some of the chocolaty dough, and it was yummy!
This morning I baked the cookies up, then packaged them to deliver to my Parenting Bytes co-hosts and producers at CBS, as well as the awesome front desk and security staff that lets me in the building each week.
And then when I got home I asked Fiona if she wanted some cookies, and she asked if she could eat the dough instead. And she did.
So here's the crazy thing: I still haven't tasted the Earthquake Cookies! Today is a FastDiet day, so I don't get to have one until tomorrow. But so many people today told me that they were really good, and I believe them! I can't wait to find out for myself.
I would love to hear from you if you bake and upload a picture! Thanks in advance for supporting this great cause.
I would really appreciate some social shares with this post – the more we spread the word, the more money we can raise!!