This post may contain affiliate links.
If you buy something from one of the linked sites you won't pay anything more, but I might make a commission.
Hello friends and readers, last night I received an email from YouTube warning that they were going to take away my ability to make advertising income from my videos, unless I take action. YouTube has decided that in order to continue to monetize my videos, I must have at least 4,000 hours of watched video in the past year, and 1,000 subscribers. That first requirement isn't a problem, but since I've never focused on getting subscribers, I'm 124 people away from meeting YouTube's requirement. I have 29 more days to get those 124 subscribers, or my videos will no longer make advertising money for me.
I'm not going to waste time talking about whether this is fair or makes sense. I don't control YouTube and if I want to continue to play on their field I have to follow their rules. My videos do very well in search results and I believe that I'm an asset to their platform, but now I need to scramble to get people to hit that subscribe button.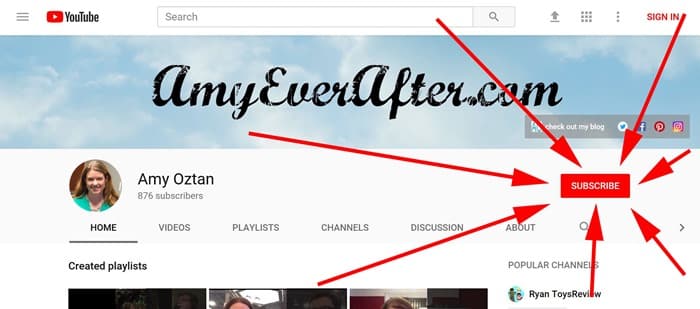 I love making videos! The timing of this is ironic since I just got back from the Consumer Electronics Show in Las Vegas and have been making videos highlighting some of the great products I saw. But videos take time and equipment, and the money that I make from YouTube advertising really helps me to produce them. I won't stop making YouTube videos no matter what happens, but since I'm helping YouTube to get viewers, I feel that I deserve to get paid!
So, about that favor…
Could you please go to my YouTube channel and click on the Subscribe button? Can you please help me show YouTube that I deserve to be their partner? If you could convince a friend to subscribe, that would help me out even more! And if you're already a subscriber, thank you so much!!
I hate to ask this favor. Had I known that this was coming I would have focused a bit more on getting subscribers, but since my videos do well I didn't think it mattered. I was wrong, and I need your help! If you watch my videos here on my blog it might not have ever occurred to you to subscribe to my YouTube channel, but now I'm asking you to do just that.
A message for my fellow creators
I see a lot of you on Facebook talking about how you're no longer going to make videos due to this change, and I'd like you to rethink that decision! YouTube ads are not the only way to make money on YouTube, and even if you lose your YouTube monetization it's still an incredibly valuable platform. You can still make money with affiliate sales from your videos, from doing sponsored videos, and from selling a product in your videos. You can still leverage your YouTube community to help you get work. And even if you're not making any money directly from your videos, YouTube is still a great place to get seen and heard!