This post may contain affiliate links.
If you buy something from one of the linked sites you won't pay anything more, but I might make a commission.
If you're a regular reader, or follow me anywhere on social media, you might have noticed some changes happening over the past few months. I gradually changed all of my social channels over from @SelfishMom to @AmyOztan. Except Facebook: since my Facebook profile is already Amy Oztan, I changed my Facebook fan page to "Amy Ever After" – hint of what was coming.
And then a few weeks ago, with no warning, my blog name changed to "Amy Every After" as well and the URL changed to AmyOztan.com. I'd meant to wait, make a big announcement, and then switch things over all at once neatly, but I did something dumb while my web person was working on the site, and in order to get access to it again, we had to just change it over immediately. But there was still back-end stuff to do (tee-hee), so I wanted to wait to acknowledge it until everything was up and running, which it now seems to be!
Except for hundreds of leftover business cards and some pens, the last traces of "Selfish Mom" should be gone from anything current. If you see any, please let me know – there's probably a link somewhere going to a dead social account, or an email signature on some device with "Founder of Selfish Mom" in the signature. I'm sure I haven't caught them all.
So why the big change? Several reasons.
One, I don't write about parenting much, mostly just in conjunction with my podcast. And then it's usually about teen/tween issues, not little kid stuff. Not a big deal, I can write about whatever I want, no matter what the name of my blog. But I didn't realize when I started that there was a thriving culture of "mom bloggers" and that by putting "Mom" in my title, I was joining them. People see "Mom" and assume the blog will be all about the kids (I guess I thought maybe "Selfish" would mitigate that).
Two, I think it's going to be a good move business-wise. I spend a good portion of every work day explaining to marketers that the blog is about me, not about my kids, not about kids' books, not about strollers, not about pregnancy, not about pacifiers or toys or educational apps. I'm sick of it. I'm sick of people pitching me based solely on the name of my blog.
Third, it was just time for a change. I've been doing this for almost nine years with, honestly, a name that I've never liked all that much. When I started this blog I had no idea it would become a career, so I didn't put too much thought into it. SelfishMom.com was available, so I grabbed it – after trying about a dozen URLs that I wanted more. And by the time I was sick of explaining what "Selfish Mom" meant, it was how people knew me and changing it would have been dumb in those early years, when I was starting to establish myself.
But now, I think I'm established enough that I can make the change without my work prospects taking too much of a hit. In fact, I'm hoping that I'll get other opportunities that aren't aimed at moms. My kids are 12 and 15, they want nothing to do with my work, and while I will always be their mom, it's never really been at the forefront of my identity.
But don't worry, I'll always be selfish.
Of course, the new name isn't without issues. A lot of people say it sounds like a Disney name. While I do love Disney and work with the great folks there whenever I get the chance, I'm not turning this into a Disney blog.
Other people think it sounds like more of a generic fairy tale name, as in Happily Ever After. I would love to continue living Happily Ever After, so while it was unintentional, if the new name reminds you of the end of a fairy tale, I would not object.
And a few people think it has something to do with getting married, or possibly divorced. Nope! I just liked the name. And in a completely unscientific Facebook poll of my friends a while back, they did too. Overwhelmingly.
But if I ever stop liking the name, the blog now lives on AmyOztan.com, so I can change it whenever I want. If you go to AmyEverAfter.com, you'll wind up on AmyOztan.com. Same if you go to SelfishMom.com. All roads lead here. More than eight years of posts and comments are intact, and the old SelfishMom links still work.
Big thanks to my blog designer Kimberly Coleman for setting all of that up for me, moving my blog to a shiny new server, and putting up with the shenanigans of my hosting company! If you want her to do the same for you, you can find her at RKR Design.
On social media I'm now @AmyOztan on Twitter, Instagram, Pinterest, Vine, Periscope, Snapchat, and YouTube. My Facebook page is Amy Ever After.
I'd really appreciate a follow on any or all of them!
So that's that. Whatever name you know me by, I'm glad you're here.
Click tweet to share on Twitter:
I may not be Selfish Mom anymore, but don't worry, I'll always be selfish! via @AmyOztan Click To Tweet
Click image to share on Pinterest: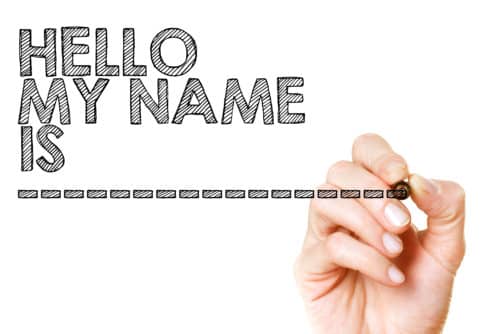 Click image to share on Facebook: